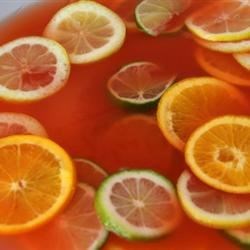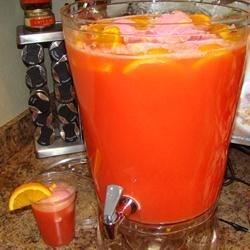 Are you planning on having an event for the parents of your students this year?
We have a GREAT punch recipe using PureFUN! Juice. We love this Punch recipe around here and we know your parents and students will too!
The night before your event, chop up lemons and/or limes and place them in a freezer gallon bag and store them in your freezer. (These will be used in the punch to keep it cold and look great!)
Mix 1 cup Orange Pineapple PureFUN! Juice concentrate and 6.5 cups water to make 1/2 gallon mixed Orange Pineapple PureFUN! Juice.
1- 2 liter lemon lime soda or ginger ale.
1- tub rainbow sherbet.
Mix all together and add the lemons you froze the night before to keep chilled.
Mix more as needed for the size group you are going to have.
Try the same recipe for other holiday's using different flavors like Green Watermelon for St. Patrick's Day or Blue Raspberry for Independence Day.