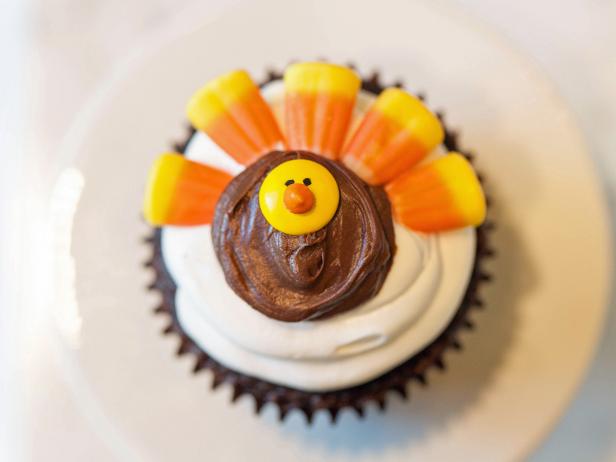 This adorable cupcake makes for a sweet treat for the Thanksgiving holiday! Start with a vanilla iced cupcake. The cake can be whatever flavor you would like. Next add a circle in chocolate icing to create the body of your Turkey.
Tip! Put the icing container into the microwave for 60 seconds and scoop it into a Ziploc bag. Next, cut the corner of the Ziploc bag to create your very own decorating tool. Simply squeeze the icing into a circle and then fill it in.
Next take 5 candy corns and place them with the point towards the middle on the top side of your chocolate circle. For the head, take a yellow M&M and place it on the top center of the chocolate circle. Add a dot of orange icing on top of the M&M to make a beak and finish off by adding two dots for the eyes with a food marker.